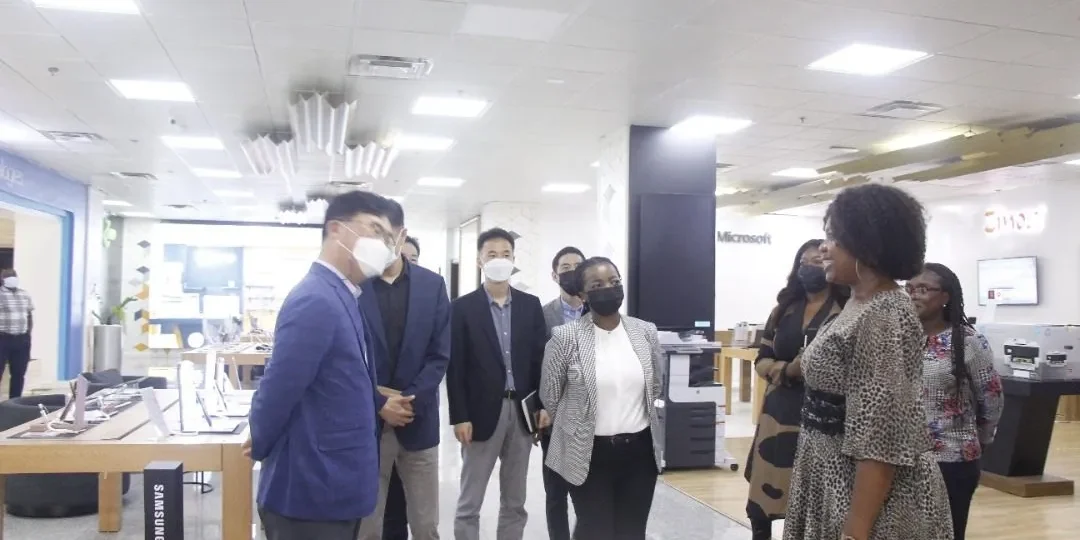 TD Africa Limited, Africa's leading technology distribution company, hosted Samsung Africa's CEO, President Bumsuk Hong, and his team of delegates in Lagos on Tuesday, November 9, 2021. The meeting, which was held at TD Africa's head office in Yudala Heights, Victoria Island, Lagos, explored further possibilities for mutually beneficial partnership and expansion between both corporations through the existing local ICT business network.
Samsung and TD Africa came to an agreement over two years ago during a visit from the global president. Subsequently, the franchise has recorded exponential growth and is still thriving such that the latter's trade capacity may now present a new challenge to Samsung in terms of supply.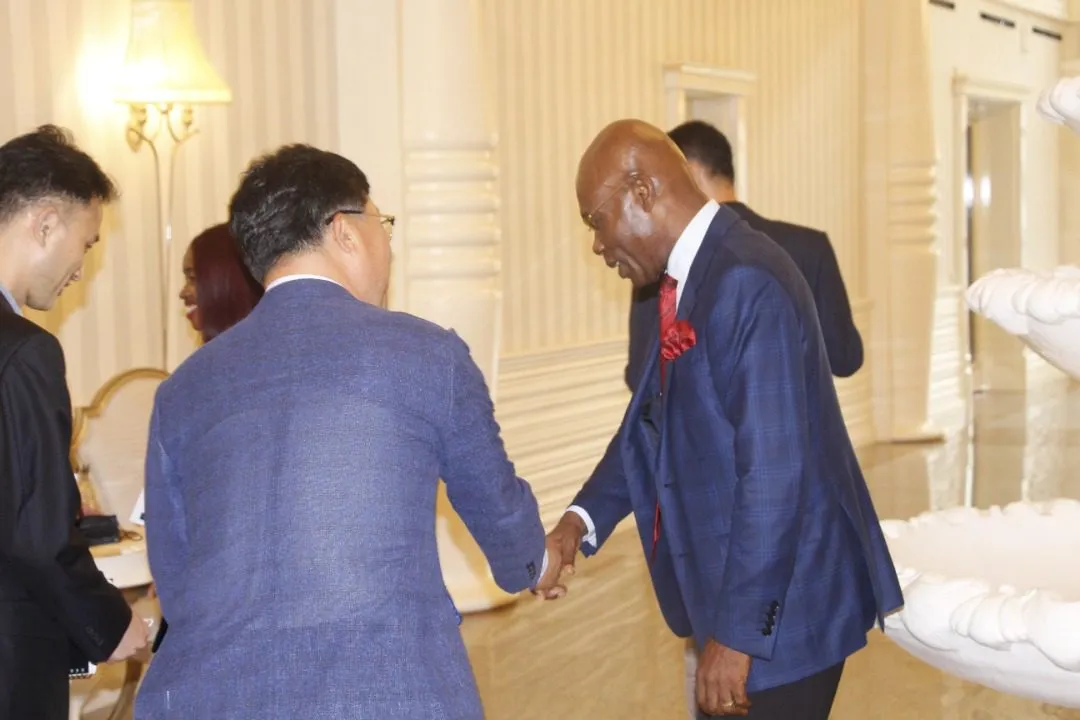 Zinox Group Chairman, Chief Leo Stan Ekeh, welcomes Samsung Africa's CEO, President Bumsuk Hong as TD Africa hosts Samsung delegates
In his welcome address, the Chairman of Zinox Group, the parent company of TD Africa expressed the company's commitment to an expansive trade partnership with Original Equipment Manufacturer (OEM), Samsung.
"The success of an OEM in any given region depends largely on their regional partner(s). This is especially true at this time when the market is jittery and requires strategic positioning for business success. Nevertheless, at TD Africa, we can give as much as the market can take: that is, if the market can take a $1 billion business, we're ready to put that much in", he revealed.
He further reassured the Samsung team of TD Africa's position saying, "Our immediate and ultimate interest in this partnership is to help Samsung in cultivating the local business. Our commitment is to take Samsung to the unreached and the under-reached while ensuring continuous provision for the reached. You can rest assured that TD Africa will never disappoint you."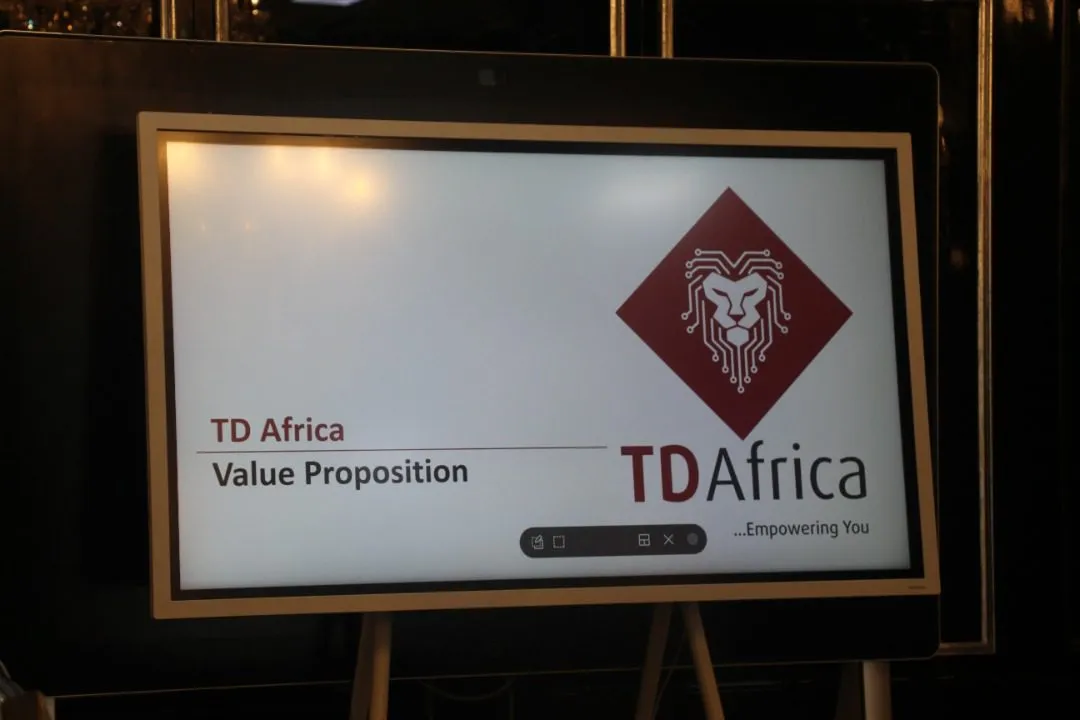 TD Africa is positioned as a key driver of the trade revolution in Africa
Since its establishment in 1999, TD Africa has built the biggest local trade network and is still fast expanding. In addition to facilitating a connection between 27 global tech brands and the local market, it is also the biggest provider of credit in the ICT ecosystem. Yet it thrives in a dollar-driven industry – no small feat considering the fluctuating Naira context.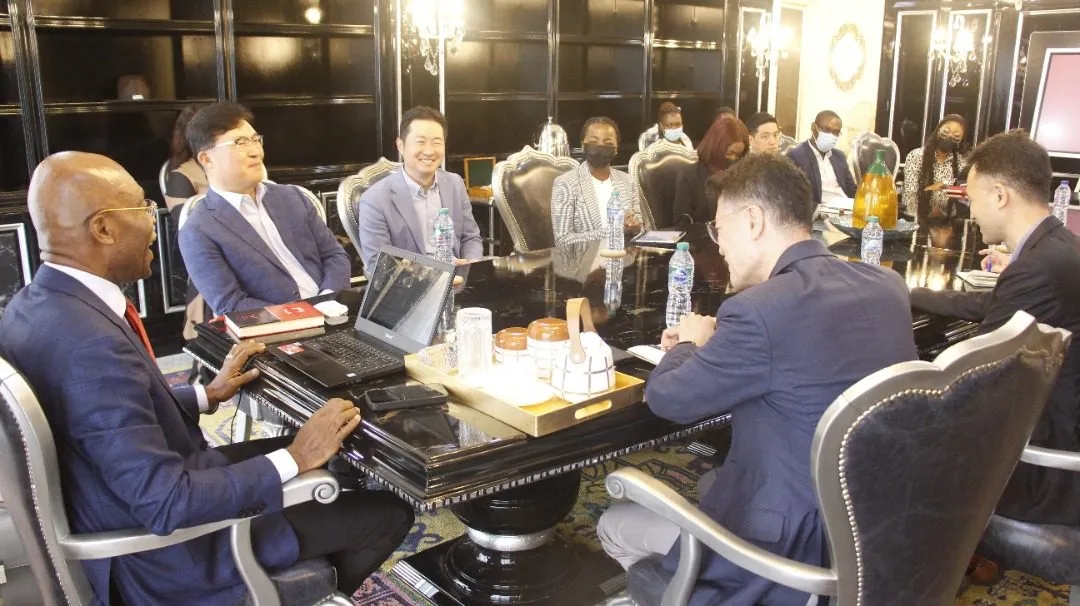 In pursuit of its mission to drive Africa to the pinnacle of its trade potential, TD Africa seeks to expand its frontiers with Samsung through a strategic glocalization game plan that employs global business standards without undermining the local social landscape.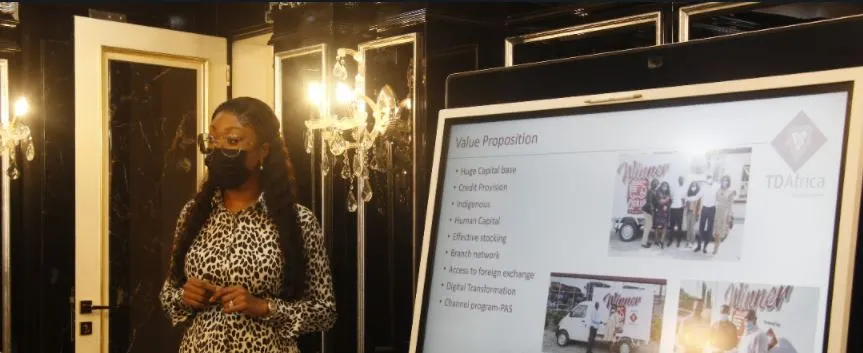 Gozy Ijogun, MD Sales, TD Africa making a presentation to the Samsung team
Also speaking at the event, Mrs. Gozy Ijogun, Managing Director (Sales) of TD Africa, affirmed the organisation's vision to champion the trail of trade revolution within the African market.
"Our business is one born out of necessity; because at the point we came into the market, there was no structure in the ICT sector, a challenge we set out to fix. It's been 22 years since then, and look where we are. The next step now is a projection to become a $1 billion company by 2023," she remarked.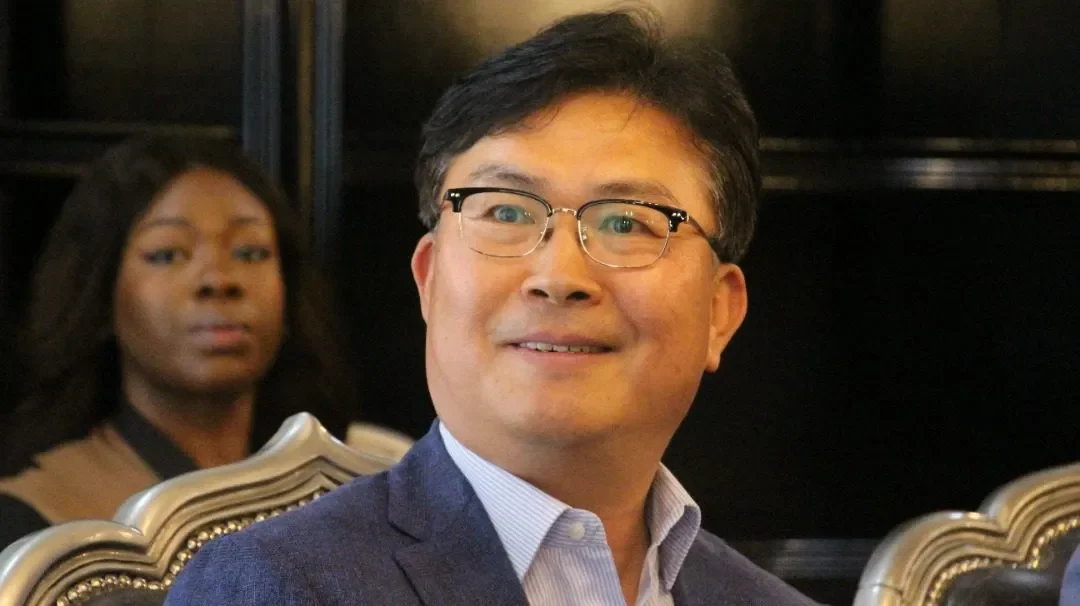 TD Africa hosts Samsung Africa's CEO, President Hong at TD Africa's HQ
Responding to addresses from the host company, President Hong noted that, given the short business history between the two companies, the immediate past could be considered as the fine-tuning stage. He also shared optimism regarding future transactions between them.
"I must commend the strong willingness I sense in TD Africa to be number one in every area of your involvement, it is an enviable trait and one that Samsung shares. I want to believe that you are in the right company and there is definitely a huge opportunity now for TD Africa with us. On our part, we are prepared to provide more innovation diligently and we have no doubt about your strength, capability and expertise in creating supporting market infrastructure", he remarked.
Furthermore, while not negating the possibility of exploring a global market reach through TD Africa, President Hong said that they were currently concentrating on building a strong local network together.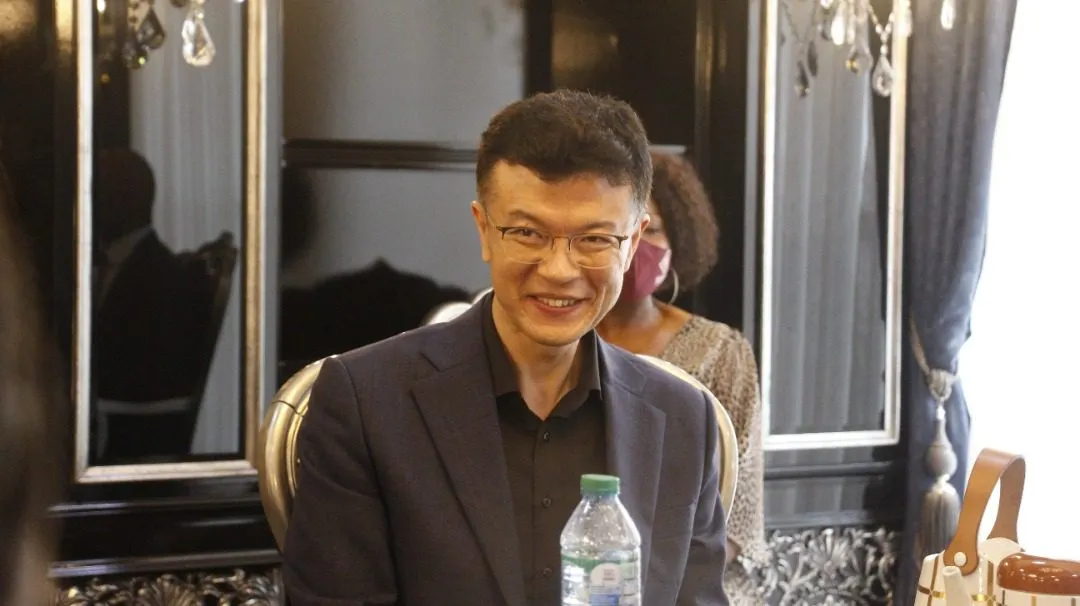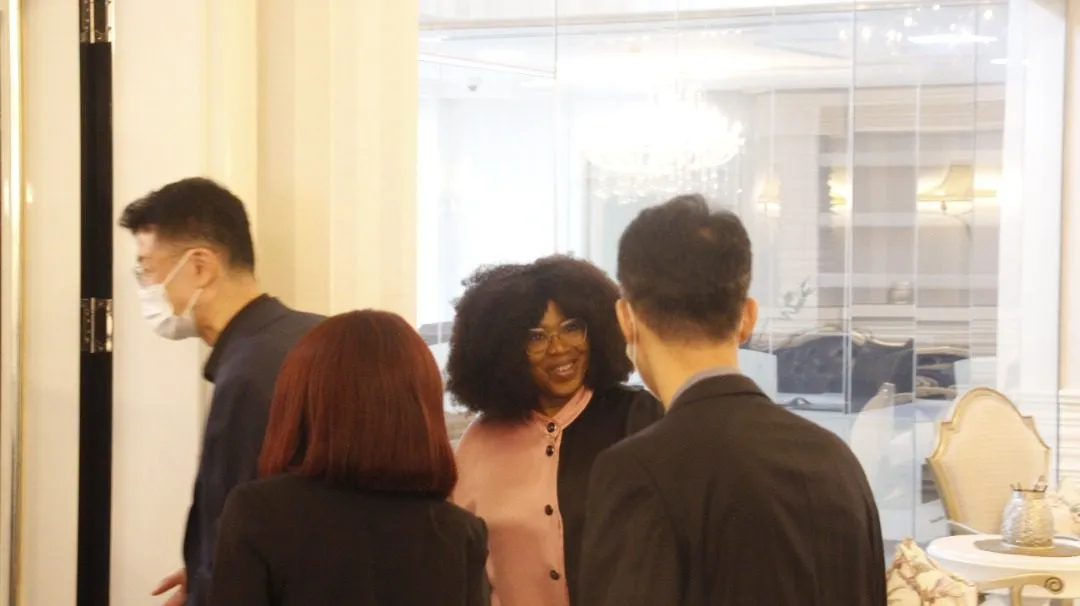 TD Africa's CEO, Mrs. Chioma Ekeh welcomes the Samsung delegates
Mrs. Chioma Ekeh, CEO of TD Africa, also remarked on the cooperation and tenacity of both teams which has resulted in a recent hike in Samsung's market share.
"Samsung is coming back to its old glory and TD Africa is right there representing your brand in Africa. We only ask that you look urgently into the global supply chain, particularly as it affects the Samsung business", she implored.
Read also:
Closing the meeting, Chief Ekeh encouraged the Samsung team to invest in the Nigerian economy, assuring them of an exciting, yet profitable venture.
"The country is very futuristic. For one, there's the population advantage, as well as the availability of reasonable wealth to meet national obligations. We have the largest economy in Africa which many global corps have found to be a fertile market for their goods & services. Samsung is certainly welcome into the mix. You're a good brand, it's a privilege to associate with you", he concluded.