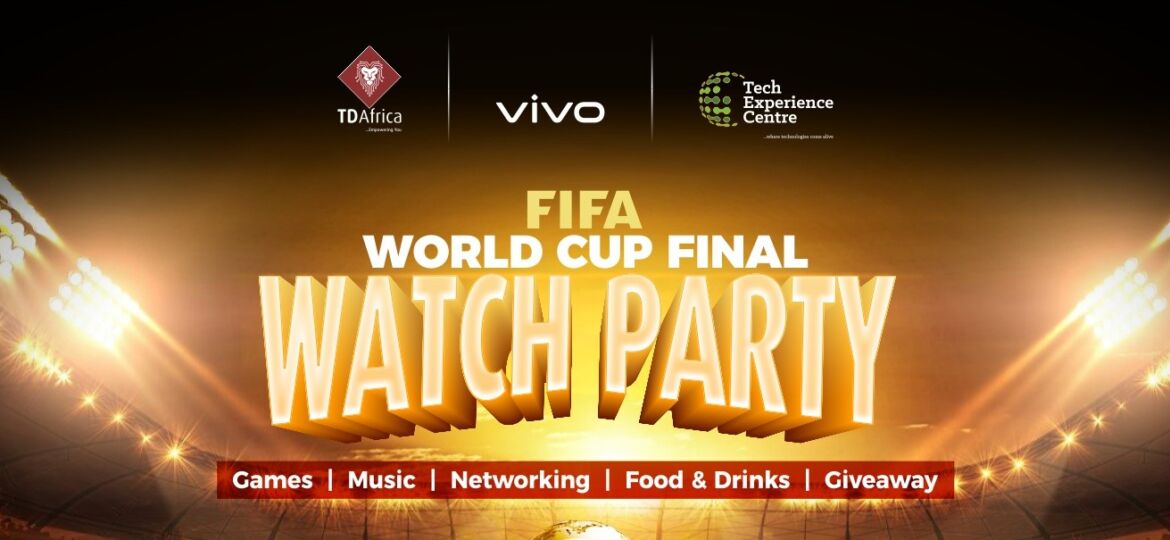 Tech Distribution company, TD Africa, and smartphone maker, Vivo, co-hosted a viewing of the 2022 FIFA final between France and Argentina on the 18th of December at the Yudala Height building, 13 Idowu Martins Street, Victoria Island, Lagos state.
The companies invited their partners to an event that included games and networking opportunities. It kicked off at 2 pm, with registrations and predictions of what the outcome of the 90 minutes will be. The guests then made their way to their seats for the Qatar World Cup closing ceremony.
The first half started with the much-expected excitement, as guests had too much going around to sip and munch on. During the break at halftime, the first seven early birds to arrive at the venue received gifts from the organizers.
The second half brought all the surprises, emotions, and tears, both joy and sorrow, that fans at the Yudala Heights building and all over the world signed up for. It was what would be described as "a 45mins of the intense battle of who is boss'' alongside spectacular performances between both teams as they settled on a 2-2 scoreline after the regular 90 minutes of playing time. The MC of the night, Mr. Damian Anurukem, called out the winners who had gotten their predictions correct.
Then, it was into extra time, when Lionel Messi and Kylian Mbappe both added to their goals tallies for the tournament, once again. With the score still tied after the additional time, the two countries went on to penalty shootouts.
Guests were on their feet for the duration of the penalties as they held hearts in hand in expectation. Argentina finally defeated France in a 4-2 penalty shootout to clinch the most sought-after trophy in the world of football and a victory in one of the sport's all-time great games that will go down in history.
After the match, the organizers handed out more freebies to guests who answered correctly during the Q&A session of the event. With emotions still high, pictures reflected the outcome of the game and how the guests felt about it.