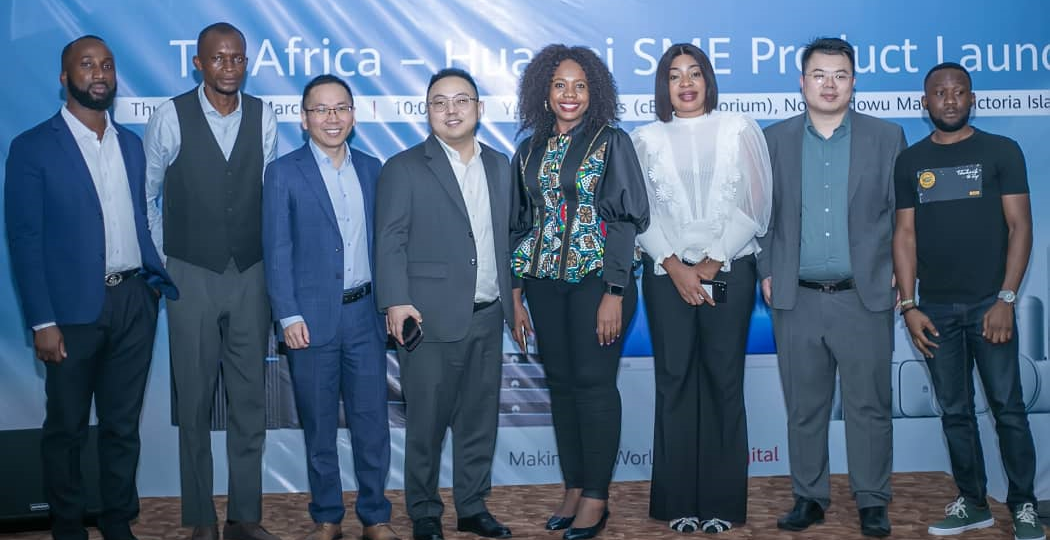 Huawei Technologies and tech products distributor, TD Africa, launched a suite of small and medium enterprise (SME) products together on 30 March 2023.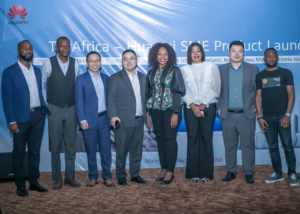 Held on the 5th Floor of the Yudala Height building in Lagos, the event was an opportunity for the partnering giant companies to promote, create awareness, and position the products to partners for sales activation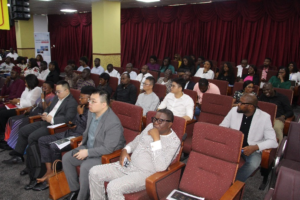 Chioma Chimere, the Coordinating Managing Director of TD Africa, gave the opening speech. She welcomed the guest before spotlighting TD's commitment to empowering its ecosystem. She also praised Huawei for its unrelenting effort to bring top-notch tech products into the business environment.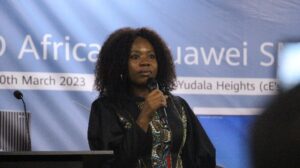 "The speed is increasing, the tempo is rising, and Huawei products are here to enable us to bridge that gap effectively and grow with the wave of technology," Chimere said.
Huawei's Channel Director, Gary Li, was up next and he set the tone for what the present partners were to expect from the event.
"This is a digital journey and Huawei will stop at nothing to grow its customer, so settle down, relax, and enjoy your day with us as we will all have the time to network together after the discussions about the SME products, thank you for coming," he said.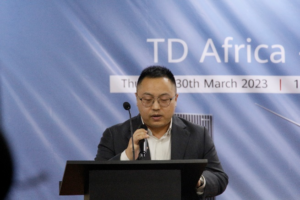 Huawei Channel Manager, Happiness Udoh, made a presentation on the growth of the company.
"Huawei is in over 180 countries and is barely 20 years, with a revenue of over 100 billion dollars in her last financial year, with 25% of that revenue dedicated to research and development. We drive technology and others follow. Huawei is the future, Huawei is now. And if you are yet to be on our channel program, you are not late, the time is now" she said.
She added that the company is dedicated to launching more solutions and products to disrupt the technology industry. Huawei has left indelible marks in the tech space, with dedicated staff, a dedicated workforce, and customer-centric people, she further claimed.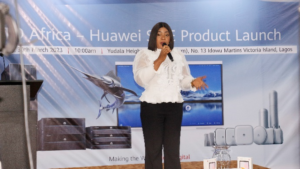 Udoh also shared details on how to become a partner with an Organogram showing Huawei – TD Africa – Authorized Partner. The process is quite straightforward as she explained it.
She added that Huawei supports authorized partners with Marketing Development Funds (MDF) to help them undertake marketing activities to build their customer base.
"For all partners that put the required efforts to sell Huawei will be duly compensated. The incentives available when you come on board Huawei, will encourage you to do more with Huawei. This is because Huawei rewards its partners every step of the way. Huawei gives Capability Development Funds (CDP) to partners who may wish to undertake professional certifications to understand the terrain of business and products", she said.
TD Africa has been the sole distributor of various technological brands, including Huawei, and this was buttressed in a value proposition presented by the company's Assistant General Manager, Abiodun Idowu.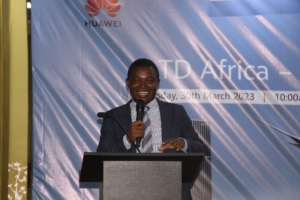 He mentioned that TD Africa has stood tall over the years as the most certified ICT distributor in the whole of West Africa, with a presence in over seven other countries, including UAE, UK, Ghana, and Netherlands.
Idowu said that its mission is to make products and services accessible and available to everyone. In Nigeria, TD is present in nine states and has over 25 partner networks. It has more than 11 warehouses between Nigeria and Ghana with a large fleet of dedicated 25 to 30 tons trucks for inter-city distribution of products. Even in states where it has no physical presence, the company already inked a long-term agreement with DHL to provide delivery to such regions. The company has a team of 75 professionals handling the logistics, audit, and warehouse management.
"Because of the rise and fall in the economy and the complaints of partner's inability to purchase products which have led to low return on investment to ICT distribution companies, TD Africa is aware of this fact and has put in place TD finance to cater for the constraint of budget or in a simple term partner can buy now and pay later based on agreed terms and conditions," Idowu further laid out.
There is also the TD services arm, which attends to all forms of services ranging from professional services, support in maintenance services, data center erections, and skill certifications.
Another important arm of the company is the TD Plus. This team attends to the after-sales support with service centers to take care of dead-on-arrival (DOA) device that is under warranty free of charge, and with a little pay for device not under warranty.
Idowu mentioned the Partner Value Add arm which is all about channel engagement, reseller engagement program, reseller incentive program, training and certification, and partner advantage scheme. The partner advantage scheme rewards well-behaved partners who pay back credit given to them without defaulting the time given to you to pay back.
The Tech Experience Centre of the company also got mentioned. This is a place where partners and customers can walk in and feel products physically before deciding to buy them.
Murphy Okpoko, Head of TD Africa Leasing gave a presentation on the company's Buy now pay later (BNPL) scheme. It lets partners acquire products that they need and spread payments across a period. TD Africa's need assessment service comes to play here as it can help the company see areas to intervene.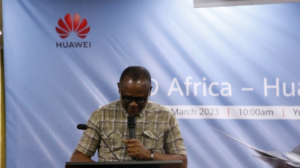 "The post-Covid effect, unstable economy, and increased interest rate have raised the cost of running a business, and the BNPL gives one an opportunity to get that necessary boost to jump-start your business through some kind of flexible financing plan and eventually achieve your set goals," Okpoko said.
Huawei's Director for Network, Wayne, covered the different new network products the company was pushing into the market, after launching them in its new financial year. They included flagship models such as AirEngine 8771-X1T, CloudEngine S16700, and CloudEngine S8700. Large and medium products like Industrial Switch S57351-S/H, Industrial AR AR631I, Hybird Cable NetEngine AR5710-S, all ports MACSEC CloudEngine S5755-H, Cost Effective Diverse Port CloudEngone S5735-S/L and First 40G SD-WAN Gateway NetEngine AR8700-8. The SME range products such as AIrEngine 5762-10, AirEngine 5762-17W, CloudEngine S3710 Series, and NetEngine AR611W-L TE6EA.